5 Winter Days in NYC
READ TIME: ~ 12 MINUTES
Wednesday, February 20th, 2019
I wrote my final thoughts of the trip on the plane going back to Vancouver, and I'll be sharing them on Instagram and eventually on my blog, once I feel like the time is right.
I was homesick during most of the trip, which was weird, because I've never experienced homesickness before, and at the weight I was feeling it. It tried to affect me during my trip, but it might've just been a road sign for me to relax a bit. I'm in between my school term, I'm no longer here by myself because I know people now, but I managed to get through the funk, mostly because I had no choice. It sounds bad, but I'm a believer that everything happens for a reason, and I just so happen to be going through bouts of anxiety and sadness while I was here —I got through it though!

I think I've been to New York enough times as a tourist, therefore I will be dropping a "New York Master Post" in the future with a list of my personal recommendations!
Thursday, February 21st, 2019
The Monkey Cup
I didn't take a photo of my drink, but all of the lattes are finished off with cute monkey latte art!
The High Line
To try and ease the wave of anxiety I was feeling, I took a stroll on the High Line, which didn't end up helping much because it was busy. The previous times I've been, there were barely any people (it was near closing in the summer), but it was interesting to see the High Line during the day.
Whitney Museum of American Art
Such a beautiful museum! All of the levels had very interesting exhibits and I found everything well spaced out, which didn't make the museum seem busy.
Bean & Bean Coffee
House of Movement
My friend and I took an advanced beginner class which felt like it leaned more towards an intermediate class (maybe because it was taught by subs). The only other studio I've been in Manhattan is EXPG studio for a popping class, which I found more instructional then the one I took at HoM —then again, it ended up being more of a private lesson, because no one else showed up for the class.
Bb.q Olive Chicken
So so good. I forgot which set of chicken we ordered, but the mildly spicy one is definitely more than tolerable for people who can't handle spice.
Columbia University
Not ready to sleep, my friend, a Columbia alumni, proposed to give me a campus tour. I couldn't access some places since I don't attend the school, but it was fun exploring the campus! I got to see a view of Manhattan from the 15th floor of the International Affairs building, find the hidden owl in the Alma Mater sculpture, move the giant tooth representing the dentistry school, and play piano in the student building! I never thought I'd be on Ivy League turf, but look mom, I made (a friend who made) it!
Friday, February 22nd, 2019
The Museum of Modern Art (MoMa)
This museum is so beautiful. I spent more than 3 hours here with an audio guide and toured the whole museum. I started getting tired after an hour, but everything was so interesting and I wanted to listen to all the audio, so I made it through and I'm glad I did! The MoMa will definitely remain at the top of my growing "Museums You Must Visit" list I've got going on in my mind. You can easily spend hours here!
Xi'an Famous Foods
Another recommendation that my friend told me about prior to my trip. A Western Chinese restaurant chain based in NYC that's actually good?! No, more than good. It was memorable. Amazing. I ordered the Spicy Cumin Lamb Hand-Ripped Noodles in Soup (NS1). Even though it was a little too spicy for me, I will definitely be going back to one of these locations to try more of their food.

I also tried some of the Stewed Pork Burger (B1) and it was delicious!
Think Coffee (Gramercy & East Village)
I walked about 30 minutes from Midtown to the wrong "Think Coffee" location that was about to close. I then walked another 20 minutes to find the East Village location, but it turned out that one didn't have any outlets to plug my laptop or phone. Thankfully this didn't affect the conversation I was having with my friend on the phone.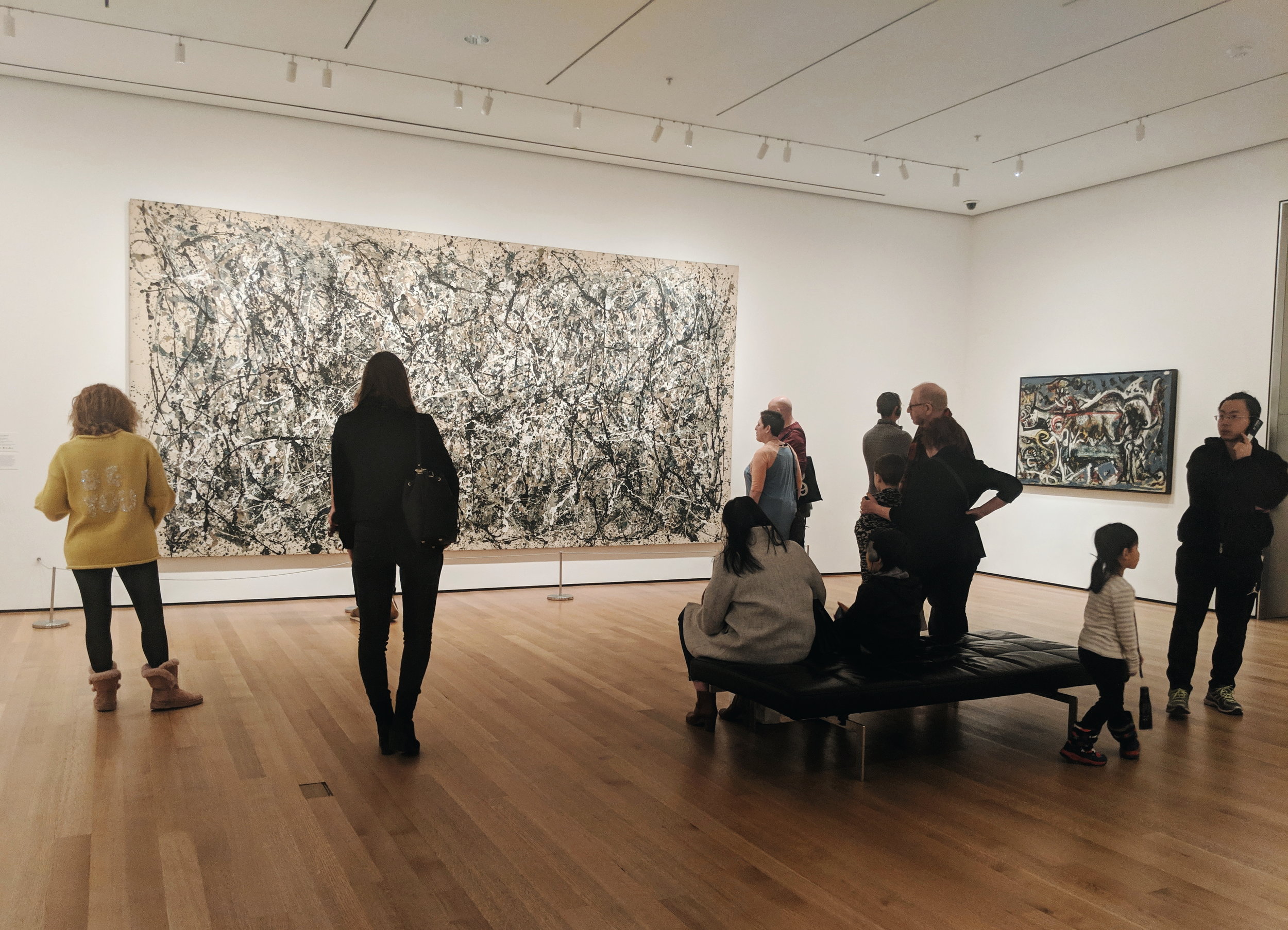 Saturday, February 23rd, 2019
New York Public Library - Stephen A. Schwarzman Building
Okay, she's giving me Palais Garnier, French, European vibes! If I had more time in the city, I would definitely do some work in the beautiful library. Be aware that it closes pretty early!
Joe's Shanghai
My friend recommended this Queens based Chinese chain restaurant to me, and specifically told me to try xiao long bao (or soup dumplings). Oh my, what a time to be a l i v e! They were so good. I'll definitely be on the lookout for these yummy beauties back home!
Goods For The Study
I just wanted to say that I'm very proud of myself for not splurging in this store. If it weren't for the terrible USD/CAD rate and my new perspective to only buy things I need, this store would've gotten the worst of me.
Stick Stone & Bone (Spiritual Shop)
My spiritual self loves me some crystals. The prices weren't too bad.
Joe's Pizza
As I was making my way uptown (hahaha), I was passing by this famous pizzeria and decided to pop in and try the pizza to see if it lived up to the hype. Honestly, it wasn't memorable, but I also don't really care for pizza. It all kind of tastes the same to me and I could be just as happy with store-bought pizza you cook in the oven. I'm still glad I tried it though!
Sunday, February 24th, 2019
Brooklyn Art Library
Checking out "The Sketchbook Project" in Williamsburg (Brooklyn) was probably at the top of my list of must-visits for this trip. You are directed to a tablet where you can choose a category of sketchbooks to read; I chose random and astrology (of course). Once you place your name, you will be given a few books under your chosen category by the employees within some minutes.
The place was fairly quiet when I visited on a Sunday afternoon, and it was probably the most peaceful place I've been in the whole time while in New York. After reading a few books, I bought a sticker and blank sketchbook for myself to add to their collection! I'm not sure what I'll put inside of it, but I know that it will be heart-based. To complete my visit here, I went into the photo booth and tried to depict the cycle of emotions I went through during the trip. I happily left the second copy in the store in hopes that I will one day be back (which I'm very sure of, though I can't say when —honey, I'm planting those manifestation seeds!).
Black Star Bakery & Cafe
Funny story: I picked up a business card while I was paying for my drink and pastries at the counter. The barista says "I could stamp that for you," to which I reply, "No it's okay, I won't be back." He looked taken aback by what I said, and I slowly realized how surprisingly rude that must've sounded when his mouth formed into the shape of the letter O. After noticing his change in facial expression, I added "... for a while," which gave both of us relief.
Jeepney
My friend and I ordered chicharron (pork rinds) for appetizer, the bicol express, pancit malabon, jasmine rice, and our own happy hour drinks (I forgot what they were called). I'd say the food was pretty good, though a bit pricey. I'd definitely go back to try other items on the menu!
I've also got to shout out the restaurant playlist that set such a good vibe throughout the whole place. It made me feel at home (literally, because they were playing songs my family blasts at home).
Spot Dessert Bar
I'm so glad the wait for this place wasn't too long, because this was something I had on my itinerary and list of musts! The matcha lava cake was amazing!
Washington Square Park
I've never seen the park so empty! Then again, it was almost 11PM, the wind was terrible outside, and it was a Sunday. Apparently this is the place where sketchy people who pass by you will subtly ask "Want some drugs?" Yikes.
Monday, February 25th, 2019
I was suppose to fly out to Vancouver today in the afternoon, but my flight got cancelled due to the wind. I kind of predicted it though, so I nonchalantly treated this day as a blessing to explore more of New York and hit another stop I didn't have the energy for in the beginning.
Museum of the City of New York
I learned so much about the city in this museum and it was great because it wasn't busy at all. I probably wouldn't go back because I find that it's just one of those museums you could visit once and retain all the important information during the first visit. I already had an idea of why New York is said to be one of the greatest cities in the world, and it was nice to have that preconceived notion to be backed up my historic facts and stories.
One thing I must mention is the photography exhibit on the top floor —it was so interesting and I would recommend not missing it!
Shake Shack
It's my tradition to visit Shake Shack on my New York trips (or U.S trips in general), because we don't have this chain in Canada and I love the shack burger. Thankfully, as I was walking through the Upper East Side —which reminded me a lot of Vancouver for its large population of white people, shorter and new buildings, and quietness, I passed by a location!
Whole Foods
I just went in here to use the wifi and buy myself some Yerba Mate to give me some energy for my early flight the next morning.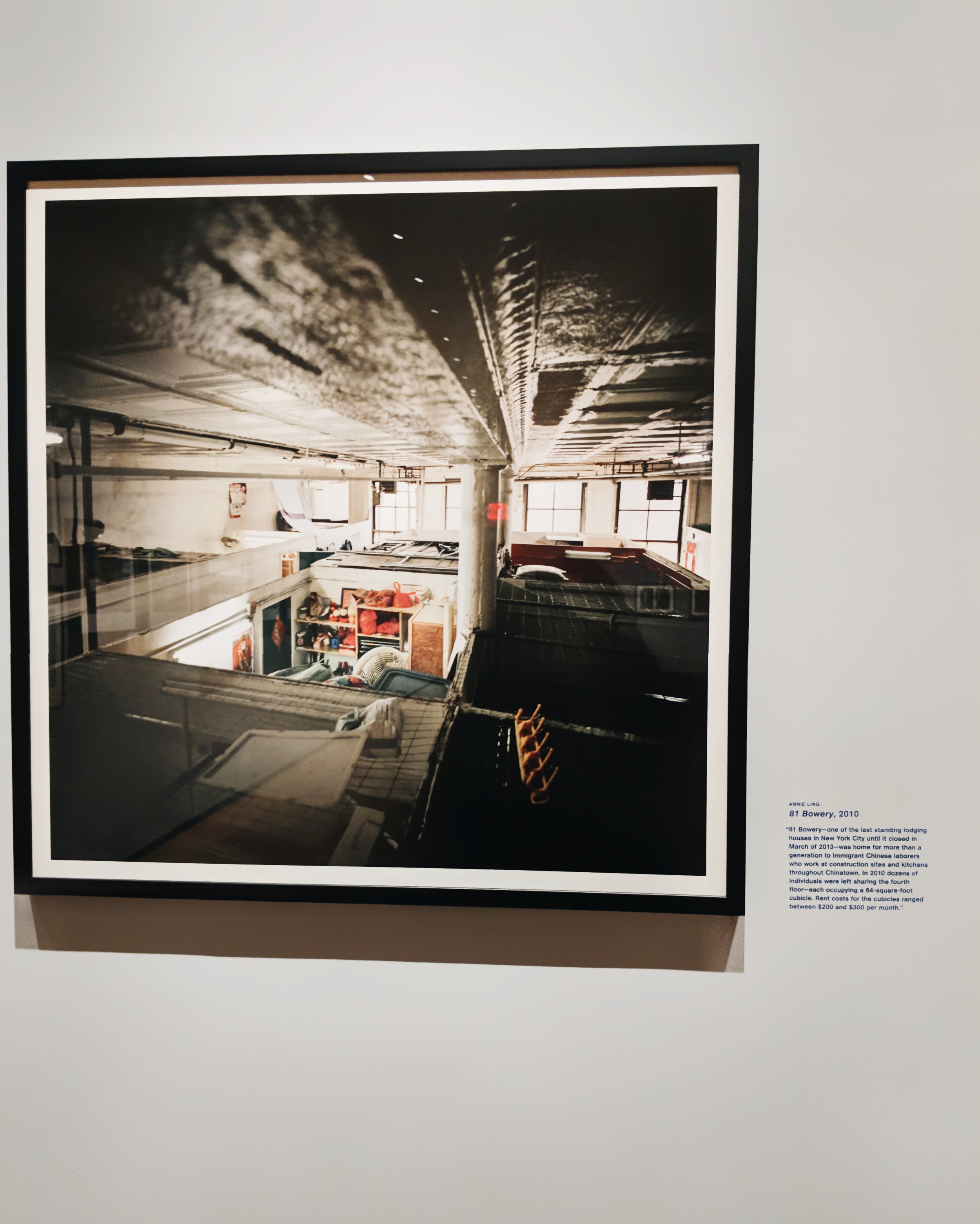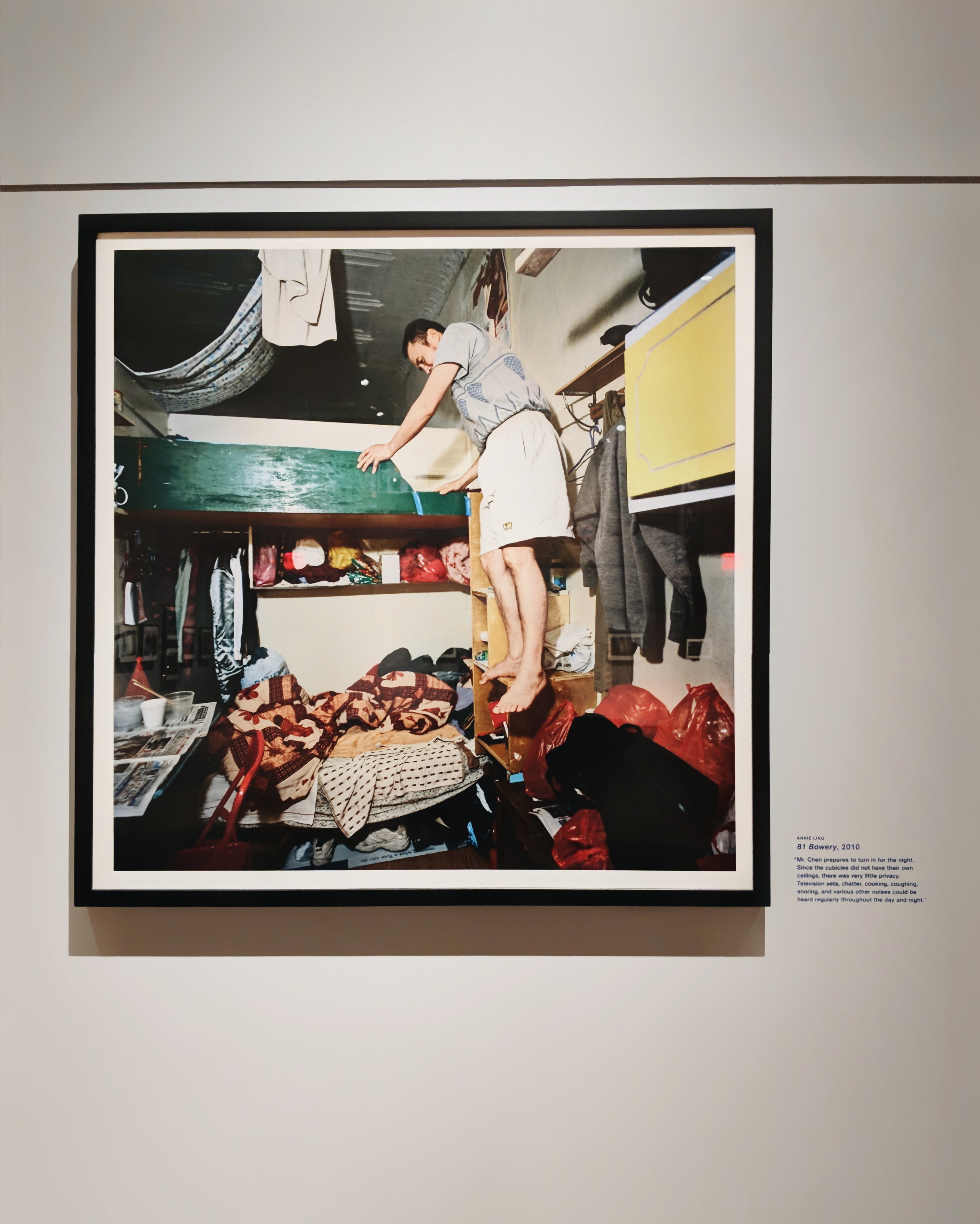 Tuesday, February 26, 2019
So that's that! Until next time, New York :)
Stay tuned to my Instagram and blog for the mini letter I wrote to the city on the plane flying back to Vancouver.
Shoutout to my friend who I met the last time I was in New York last spring, who hosted me, and provided me with as much support as he could when I was going through it in the city this time around. I'm so glad I met you and trusted the connection from the start! This was so out of my comfort zone because of my impulse to visit again, and now that I realize how much I long for a community in this city, I'm very thankful I had you to learn on at the time. Thank you for dealing with my yapping, energetic self at 2AM who didn't bother getting used to the time difference, being a great tour guide and travel companion, and passing me tissues when I started crying about being homesick.
Ya'll. Some of the best people are waiting to be met by you. I'm especially talking to the introverts out there. Trust that gut instinct and don't be so afraid of strangers, because you both could impact each other's lives!